A bright future for property investment in Leeds
Located in West Yorkshire, Leeds is a fantastic city with a lot to offer for buy-to-let investors. In this article, we'll look at why you should consider Leeds a city worth investing in.
While cities like London and Manchester are known as thriving modern cities, Leeds is working hard to acquire the same cosmopolitan reputation and establish itself as the urban heart of West Yorkshire.
Leeds began as a small borough and market town, becoming more significant in the 17th and 18th centuries when it became a major centre for wool production and training. After the industrial revolution, it became a mill town, and it's here that the major expansion began that led to it achieving city status and becoming the impressive city it is today.
It's the largest part of what is known as the 'West Yorkshire built-up area', (a cluster of different towns and cities, pictured below) as well as the second-greatest area of any English metropolitan district.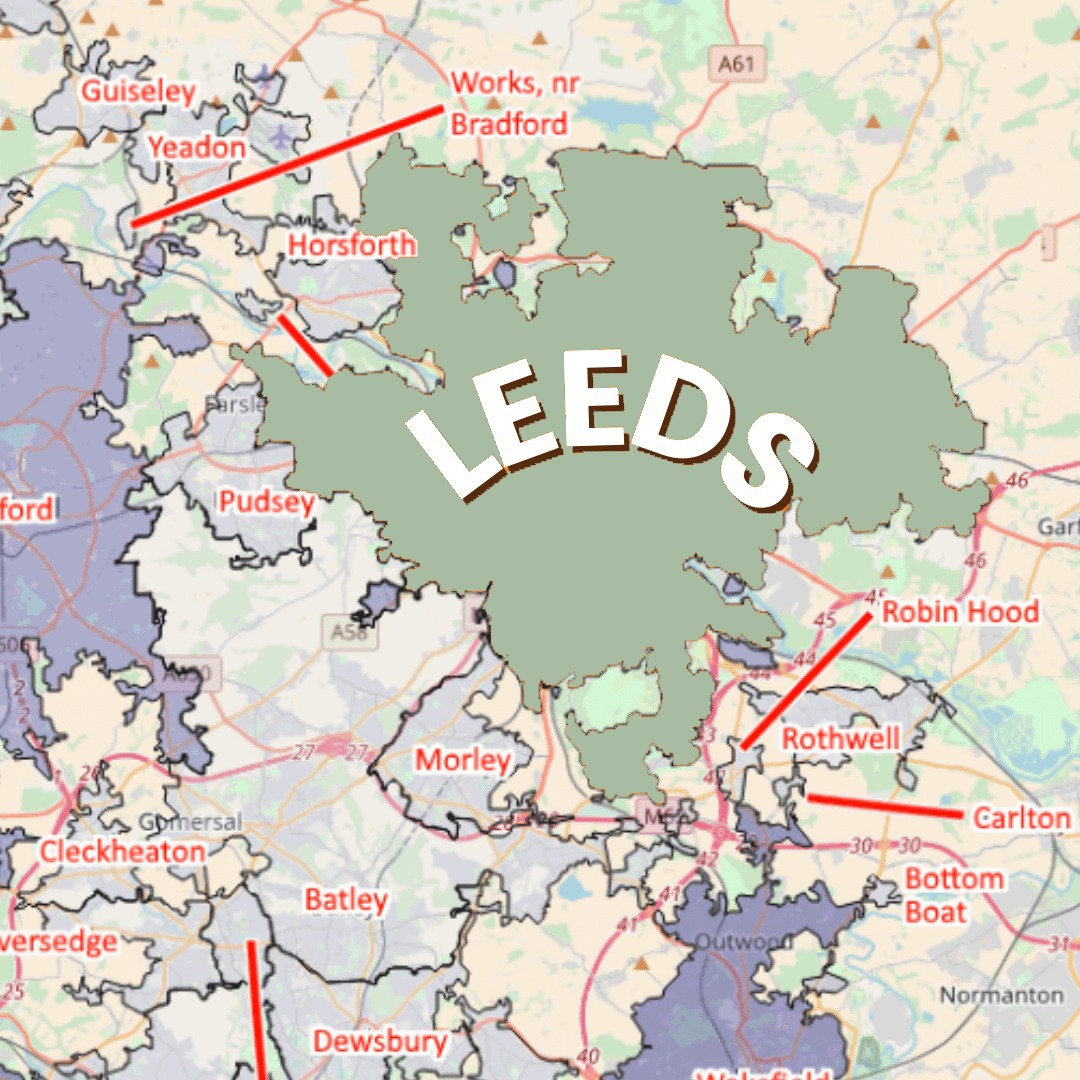 With such an impressive size, Leeds also boasts a wide variety of areas within its boundaries, from the dense urban city centre to the villages and suburbs at its edges.
Why you should invest in Leeds's growing economy
Leeds isn't just big; it's booming! The city's come a long way since being harshly affected by de-industrialisation. Now the largest legal and financial centre in England outside of London, Leeds's economy makes up 5% of England's total economic output.
Leeds has changed a lot in the last decade, with regeneration playing a key factor in attracting more people into the city, and it is now the most populous urban area in Yorkshire with a population of over 800,000 people.
Leeds's economy is incredibly diverse, receiving a big boost after turning into a telephone banking centre to help it recover from the post-industrial slump that affected many cities throughout the UK and around the world. Now, it has seen tremendous growth in the corporate and finance sectors, with other important sectors like retail, leisure, tourism, construction, manufacturing, creative, and digital.
For property investors, Leeds's recent success means a strong, growing market for buy-to-let properties as the population grows and young professionals look for private rental housing.
Average house prices and rent in Leeds
If you're unsure of what to expect when it comes to house prices and average rent in Leeds, we're here to help.
While house prices will vary by area – North Leeds, for example, has some high house prices – the average price for a house in Leeds is currently around £250,000. With house prices rising in Leeds and around the UK, now is a brilliant opportunity to get on the bandwagon.
Rest assured that we will only try and source properties for you if they are within your budget and will never suggest a property that goes outside the parameters agreed upon before the sourcing process begins. Leeds is a very big city with a good variety of available properties, so we're confident that we'll be able to find a property that works for you.
What yields to expect when you invest in Leeds
For landlords, the most important thing to consider with investments is the expected yields you will receive from your investment. Because Leeds is a large, diverse area, landlords have a range of options to choose from and can generally expect a strong return on their investment.
With a growing population and expanding professional sectors, Leeds is experiencing a high demand for private rental properties. Leeds has a median rent of £850 per month, and while this is slightly lower than a comparable Northern city like Manchester, its house prices are slightly cheaper
It's crucial to know which areas give the best yield, and that's something that Property Fit can help with when you source with us.
Example of an investment property in Leeds
We specialise in terraced or semi-detached houses that are affordable and deliver a good yield for our clients. Below is a recent property investment in the Armley area of Leeds that we sourced for a client. It was sold for £145,000 with £3k refurbishment costs and delivers a 5.7% yield with £700 rent per month. For more information on the kinds of properties we source, get in touch with us today!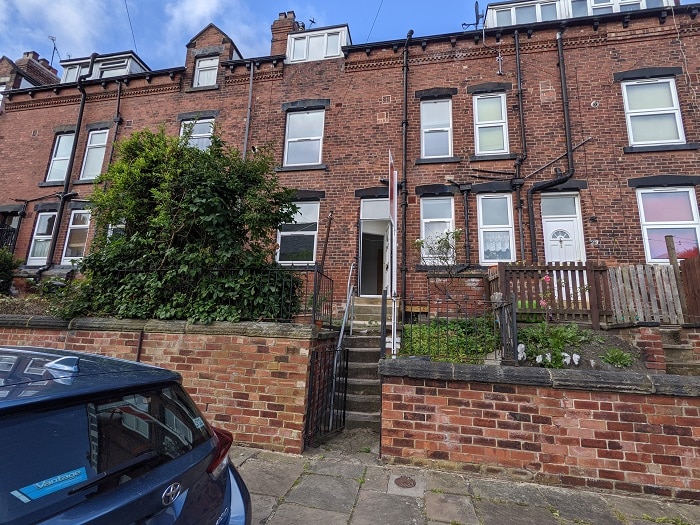 Best areas for buy-to-let property investment in Leeds
At Property Fit, we always know which areas are good for investments and which should be avoided. We have some preferred areas in Leeds with high demand and great potential for capital growth.
To help us decide which of these areas would best suit your investment interests, you can answer our new property survey; it should only take you a few minutes to complete, after which we'll be able to use your answers to know what areas of Leeds would best suit you. We can then contact you about any relevant properties that you might want to invest in. We're always looking to streamline our process, and this saves our clients a lot of time, so please have a look today!
What else does Leeds have to offer?
While it might not be as instantly iconic as somewhere like London or Manchester, Leeds has become a truly modern city, providing its residents with a great selection of amenities and activities to keep busy. Whether you like walking and visiting nature spots, or love a good night out, Leeds has something for everyone.
People looking to get around Leeds have a few different options, and its connections are vital to connecting the inner city to the huge areas surrounding it. With a road system allowing cars to get around the city and access the motorways, and a bus and rail system for those looking to get around the area on public transport, Leeds has flexible transportation options.
With hundreds of schools in the Leeds area, it's an accessible place for people hoping to start a family, or for families looking to move somewhere. Leeds also has the fourth-largest student population in the UK, attending five universities in the city, meaning there is a large target audience for landlords interested in HMOs (Houses in Multiple Occupation).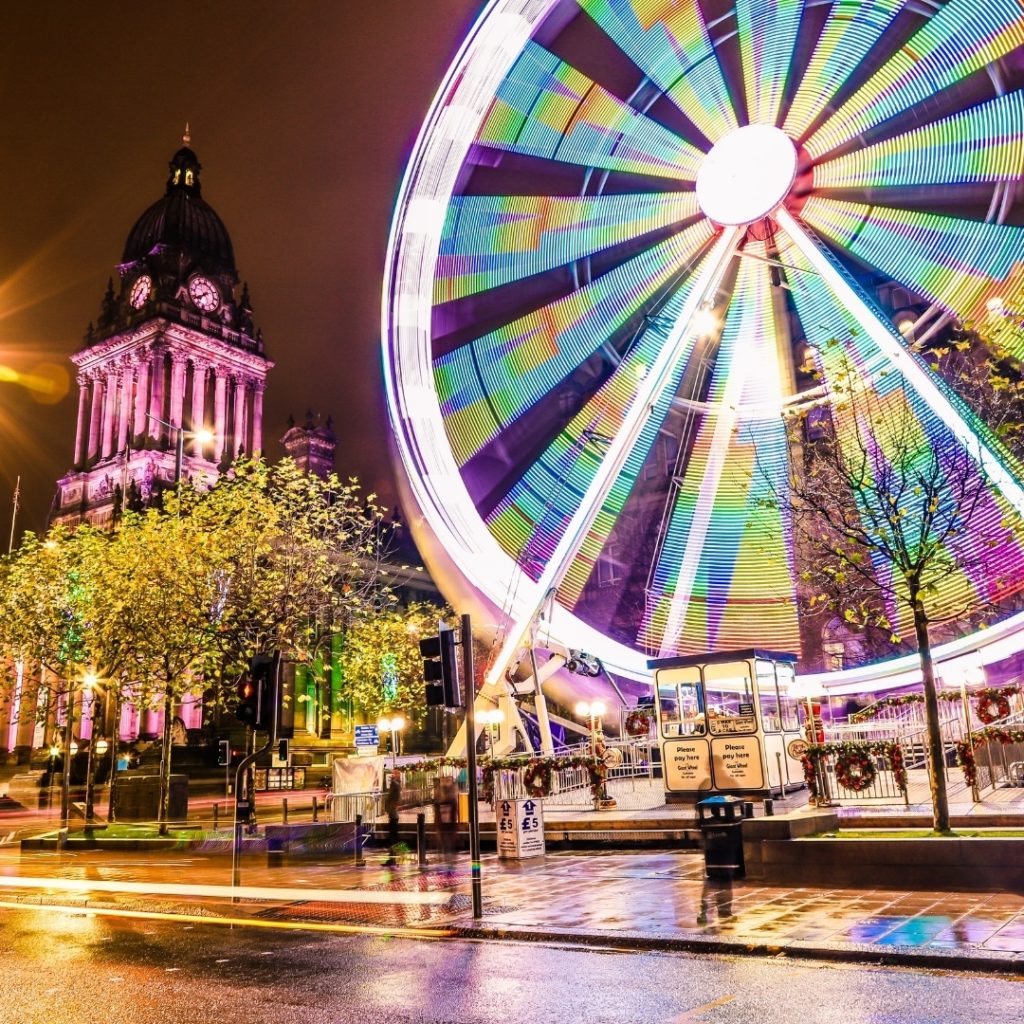 How Property Fit can help you find property investment in Leeds
We're experts in helping landlords find strong investment properties in reliable areas, all over the UK. Once we know what kinds of properties and areas you're interested in, our dedicated team will find what you're looking for and send you the details.
We know it's essential that we know the areas where we source properties, and that's why we have viewing agents located around the country who specialise in certain areas, and one of our viewing agents lives in Leeds. Our admin team is also experienced with Leeds, as one of the members of our team is originally from there!
How to take your first steps towards investing in Leeds
Now that we've told you a bit about what Leeds is like, you might be interested in getting in touch with us to make a plan for some future investments.
We only source properties that we would live in ourselves and focus on delivering a positive, bespoke service for every client that we work with.
We like to make sure that our clients have as much free time as possible, and that's why our services are all about us doing the work for you. This way you can trust us to source strong investments and you can focus more on other things.
If you haven't already, answering our property survey is the fastest way for us to get all the information we need to start looking for investment properties you might be interested in.
We also offer a range of services that can help your life as a landlord easier, from our viewing service where our expert agents assess a property and report back to you on it, or a bookkeeping service where we can help you manage your properties for you.
If you have any questions, please get in touch with us today and our team will answer any queries you might have. We also have an FAQ page where we answer questions we commonly receive from clients.
Thank you for reading!