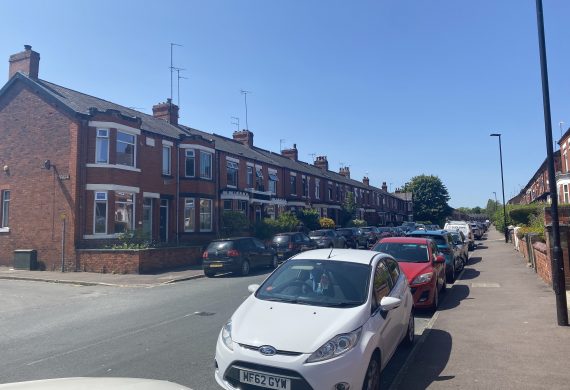 INVESTING IN MIDDLETON
INVESTING IN MIDDLETON – excellent investments in unexpected places
Smart investments aren't about buying a flashy property in the most expensive areas; for a landlord looking for buy-to-let homes, the key is always your yield – the return you get on your initial purchase.
Middleton – located in Rochdale, Greater Manchester – is a small town with a population of around 45,000, not too far from the city centre. With low prices and a high demand for private rental homes, Middleton is an excellent option for landlords looking to make medium/long-term profit.
There are many factors that make Middleton a desirable location for tenants, first and foremost – its location. With the city centre only 5 miles away, a clean and modern bus station, and plans to bring the Metrolink into the town's centre, Middleton has fantastic connections to the rest of Greater Manchester for its residents.
But the town is far more than a satellite of the city centre, as Middleton is the home to two huge employers: J.W. Lees Brewery and a Yodel distribution centre. Middleton Shopping Centre provides the locals with a good place to shop, and there's easy access to other amenities like the library and health leisure centre. It even has its own entertainment venue – the Middleton Arena!
For nature-lovers, Middleton is only a short distance from Heaton Park – one of Manchester's best outdoor areas. There's also Jubilee Park and the Alkrington Woods nature reserve, making Middleton a fantastic spot for city-goers and ramblers alike.
For a video highlighting what Middleton has to offer – created by Kirsty, one of our very own viewing experts – please visit our YouTube channel