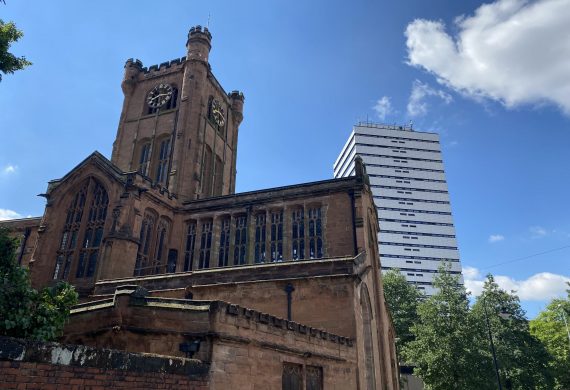 INVESTING IN COVENTRY
INVESTING IN COVENTRY – investing where the old meets the new
The second-largest city of the West Midlands, Coventry is also the most centrally located city in all of England. It's a city with a long, long history, and its current condition reflects this past, as well as how far the city has come.
Its central location means the city has some excellent transport connections, with London only an hour away on the train, and Birmingham Airport only ten minutes away. Its new train station is only the first stage of a bigger project, and it will eventually be made more accessible and efficient for pedestrians. With this, the ease of access to motorways, an intercity bus network, and a proposed light rail system, Coventry has tonnes to offer in terms of transport.
Chosen as the UK City of Culture 2021, Coventry has a rich past. Beginning as a Roman settlement, it was then a Saxon nunnery before being destroyed by the Danes, the remains eventually becoming a monastery. It was one of the most important cities during the Middle Ages, and Shakespeare was inspired by plays he saw there as a boy. When the motor industry boomed after WW2, much of the city's wealth went into funding art and culture, and it's a legacy Coventry has never abandoned.
Many of Coventry's most historic buildings were damaged or destroyed during the Blitz, and Coventry has embraced this, leaving the ruins of the old Coventry Cathedral as they are and building a new cathedral directly next to it, and Coventry, in general, is a beautiful blend of old and modern architecture.
With affordable properties and high demand for rental homes – 22% of properties are private rented homes – Coventry is a good choice for landlords looking to meet their target yields.
For a video showcasing the majesty of Coventry – created by Francesca, our West Midlands viewing agent who lives in Coventry herself – please visit our YouTube channel.