Previously, the BRR (buy, renovate, rent) model used to be the most efficient way to get the most out of your investments. However, house prices now are a lot more competitive, and, in the current market, these offers are few and far between, with buy to let Manchester becoming a much more reliable business model.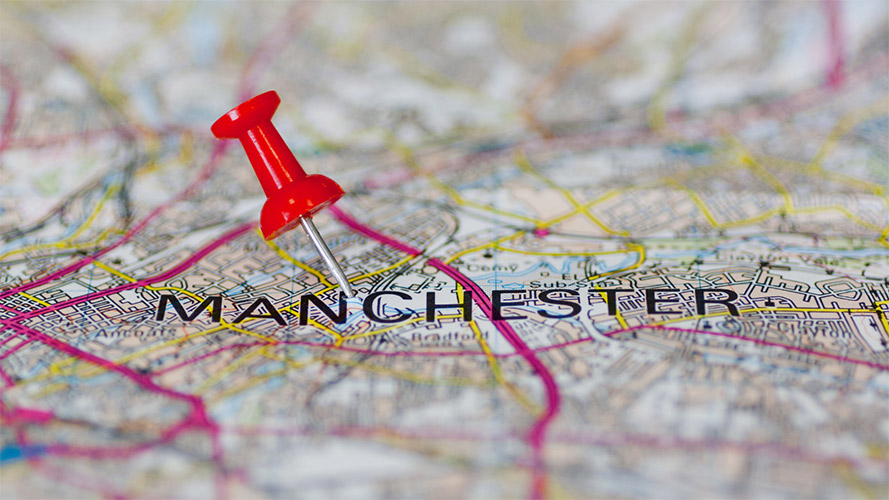 Therefore, if you are looking to invest in a long-term investment, buy to let property Manchester is the way to go. Will you get rich overnight? Likely not. However, if you invest with the long-term in mind, you will eventually get a completely profitable property making you a steady stream of money. By using the buy to let Manchester property method, you will be guaranteed a more secure and profitable property investment in the long-run.
But you may be asking yourself what the benefits of investing are and if and when you should start. So, we have put together our top 5 reasons why you should start investing today and make your money work harder for you.
Allow your money to work for you


Generally, there are two ways to make money. Either you work hard in a job for money, or you make your money work hard for you. When holding sums of money in a bank, you reduce your chances of becoming wealthy significantly. Especially when interest rates are extremely low and inflation is reaching the highest points it has seen in years, your money in the bank is losing its value!

Therefore, by investing into assets like properties, it allows you to get wealthy over time and allow you to end up in a highly profitable position.

Tackle rising inflation with buy to let property Manchester


With inflation rates being at 13% and are due to increase to over 18% in the upcoming years, it is an unfortunate inevitability that the money you made yesterday will get you less tomorrow. It is important now, more than ever that you make your money grow and save it from dissipating from inflation.

Use compounding to accelerate your investment journey

Compound interest can be used when the interest you earn in a savings account, is reinvested earning you more money. As Benjamin Franklin once said, "Money makes money. And the money that money makes, makes money."Therefore, compounding can accelerate the growth of your investments and money over time.

Build a good retirement plan – is buy to let a good pension investment?

Even if it seems irrelevant now, a retirement plan is essential in modern society. It is a time to enjoy the funds you have spent your whole life earning, not a time for scrimping and saving. Saving money for that level of retirement can be difficult, which is why you should invest now. By starting earlier, you can reap the rewards later.

Tax benefits can offer benefits to investing


There are many ways that you can invest and tap tax benefits.ISAs, cash ISAs, shares and even stocks can be tax efficient, which means larger returns for you. In addition to this, SSAS and pensions can offer tax relief on your payments as well as being tax efficient for your investments.
Property Fit is here to hold your hand throughout the whole entire process and able to advise you on your investment process.
If you would like to learn more about Property Fit and the buy-to-let journey, we can arrange a free call for you with Simon our buy-to-let expert. Simon has had a lot of personal experience being a property investor and in recent years has built up a broad property portfolio of his own. With his knowledge and expertise in this area, he is more than happy to talk through the entire process and give his advice on how to successfully launch into the buy-to-let business and build up your own portfolio.
If you are interested in starting your property investment journey today, please don't hesitate to send us an email at info@property-fit.com
"It is a wonderful property agent, they can provide most of information that you need for your property with a lightning speed. Responsive and helpful that you will feel great pleasure partner with them. Highly recommended." – F. Cheung

"Highly recommended for any buyer of UK property. Their team is extremely thorough, responsive, polite and follows through your case closely! Nothing is missed in the process. Really enjoyable experience." – C. Leung
"The service provided by Property Fit is comprehensive and professional – from sourcing, property viewing, negotiation with vendor, letting management line-up, building insurance recommendation, to redecoration arrangement and subsequent follow-through.
The team members are especially thoughtful and responsive in communications (either emails or calls/text). They have been very proactive and helpful in providing relevant information and guidance/advice in a timely manner.
With that, I would wholeheartedly recommend Property Fit to anyone who would like to seek great partnership in the property investment regardless of your prior experience in the UK property." – J. Lau
Find more of our Google reviews here